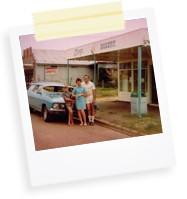 Uncle Bob's Bakery was established in 1993 and is a privately owned organisation. Owner Brett Noy, is a multiple industry award winner, Australian Baking Team Member and Team Captain, who grew up in the baking industry with fond memories of working in his parents bakery in the central Queensland town of Barcaldine.
After the completion of his apprenticeship he gained a technical, research & development background with companies such as Defiance, Goodman Fielder & Retail Food Group, this background ensures the continual development and quality of Uncle Bobs products.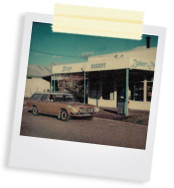 Brett is the winner of the Australian Artisan Baking Cup and was part of the Australian Team that competed in the International Baking Cup in Rimini Italy, in 2008. The Team did Australia proud winning the window display section and placing 6th overall. Brett produced a replica Sydney Opera house out of bread dough, for the National Monument section, which was a crowd favourite.
Recently Brett was a member of the Australian Baking team that competed in the Louis Lesaffre Cup, the Asian Pacific qualification round for the Coupe du Monde del la Boulangerie. Brett's international competition experience has allowed him to work with, and learn from some of the best crafts people in the world, this knowledge, skill, and passion is a part of every Uncle Bobs product.
Uncle Bobs Bakery – History in Picture